Web development and computer programming are still some of the most in-demand skills to build successful technology careers. With the rapid development of software and apps, the need for talented developers continues to rise as new tech industries emerge seemingly overnight. At Suncoast Developers Guild we are on the pulse of this ever-changing world of web development. Here are 7 reasons why now is a great time to enroll in a full-time coding bootcamp:
1. Change Careers Quickly and Efficiently
Lack of interest, passion, or overall fulfillment in their current job is typically what leads most students to expressing an interest in learning how to code. Becoming a web developer can be done through a code school or on your own online, but only one of those paths will get your to your desired end result as quickly as possible. When you're tackling becoming a programmer on your own, the process is much slower primarily due to the lack of one essential element: support. There is little to no support available for when you hit a roadblock and believe us, you WILL hit roadblocks. The support offered at a code school will you help you establish a solid foundation and keep you moving as quickly and efficiently as possible rather than getting stuck on one single concept and not having anyone to walk you through it.
2. Work a Career That's in High Demand
With the demand of web developers increasing at a projected rate of 15%, the growth rate is climbing at a much faster rate than average than other occupations and there are no signs of it slowing down. From just 2017 to 2018, there was an increase in over 50,000 software developer jobs within the United States.
3. Companies Hire Code School Graduates
In an Indeed study, 72% of employers believed that code school graduates are just as prepared to perform and succeed in their careers as people who hold traditional degrees. Proof can also be seen from our hiring network which is made up of nearly 20 local Tampa Bay companies who have hired at least one alumni from our academy. However, many have hired multiple graduates from us. Proforma, for example, has a tech team that is made up of 19 developers and out of those, 14 are graduates from our code school!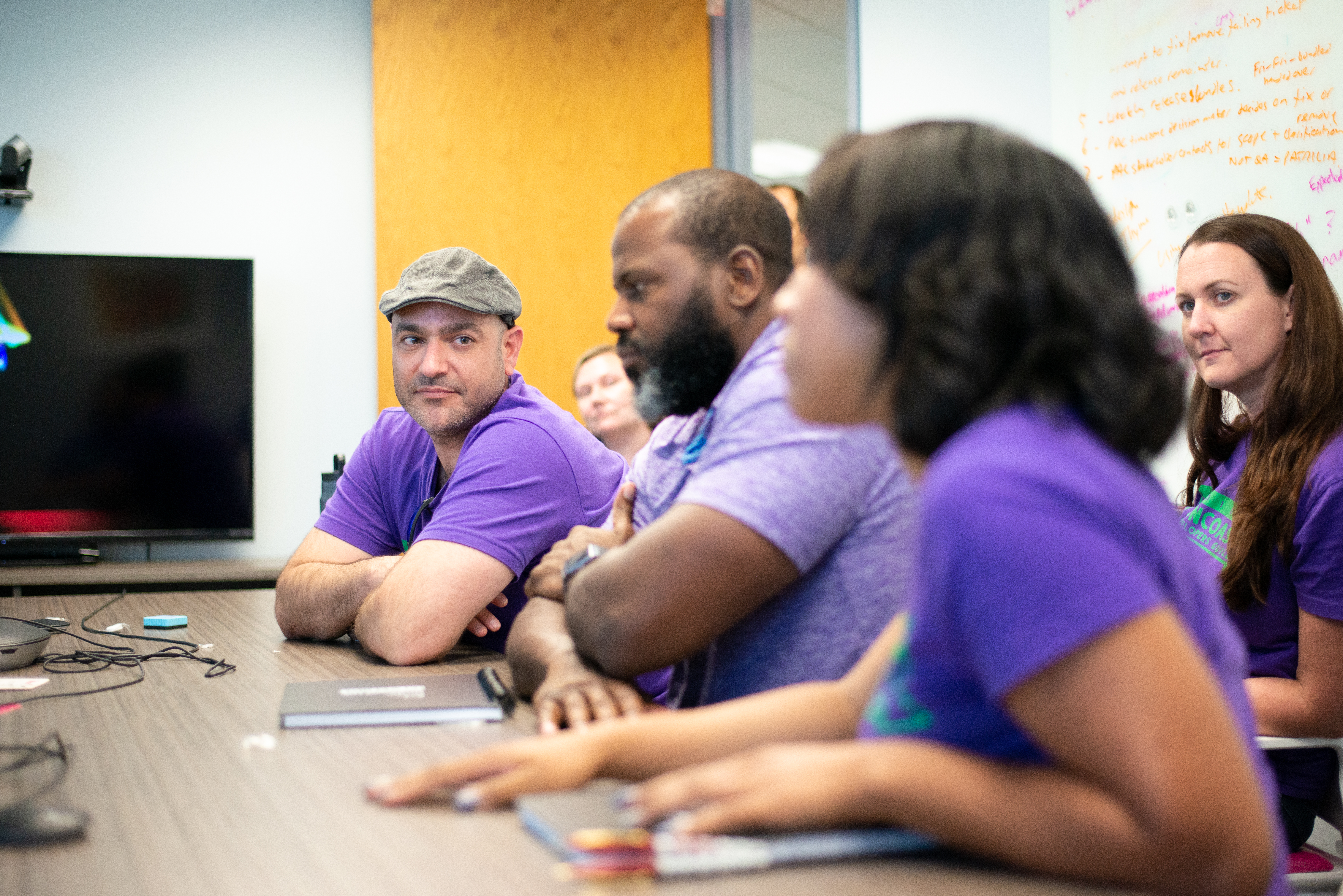 4. Gain Amazing Community Connections
Being a part of SDG unlocks a close-knit community both in person and online through our various Slack channels. On campus, you have an entire team there to help and support you as well as peers who serve as an awesome support system. It makes all the difference that you aren't going through challenges and this transformation alone. You're surrounded by peers who are in the same boat as you who are feeling the same doubts, frustration, and wins/losses.
It's not uncommon for us to see alumni get together even past graduation and work through interview questions and other projects together. This can be a huge help during the job search process post graduation especially when it comes to accountability.
5. Pursue New and More Fullfilling Career Options
If you've been working in the same industry for some time, you might feel as though you're stuck. Good news! You're never stuck. Code school allows you to take a dive into something completely different and opens up some amazing opportunities. Our graduates have been able to work remotely, help build innovative apps and tech, and were given the ability to have a say in what happens in tech. And you will, too.
6. Learn the soft skills Needed to Thrive in Your Coding Career
The hard, technical skills are not the only elements that make up a successful developer. Our goal is to create a solid foundation for our students to succeed in the workplace as a developer. Lacking the soft skills involved in being a web developer can make or break your overall success in programming or even landing/keeping a job. Soft skills include the ability to do things like manage your time, prepare for an interview, checking your ego, and even stress management.
7. Gain Career Support Until You Land a Job (and Beyond)
Learning web development on your own doesn't include career support. Enrolling in a code bootcamp is a huge investment in terms of time and money. The pressure to find a job afterward is ON. For that reason, every alumni receives career support that is still there even months after graduation. Whether it's resume help, job search resources, a recommendation letter, or portfolio feedback, our team is there to help every step of the way.